E-Fiskalizacija za maloprodaju i uslužne delatnosti
Nudimo širok spektar različitih uređaja za E-Fiskalizaciju za maloprodaju i uslužne delatnosti, koji se baziraju na Allegra softveru.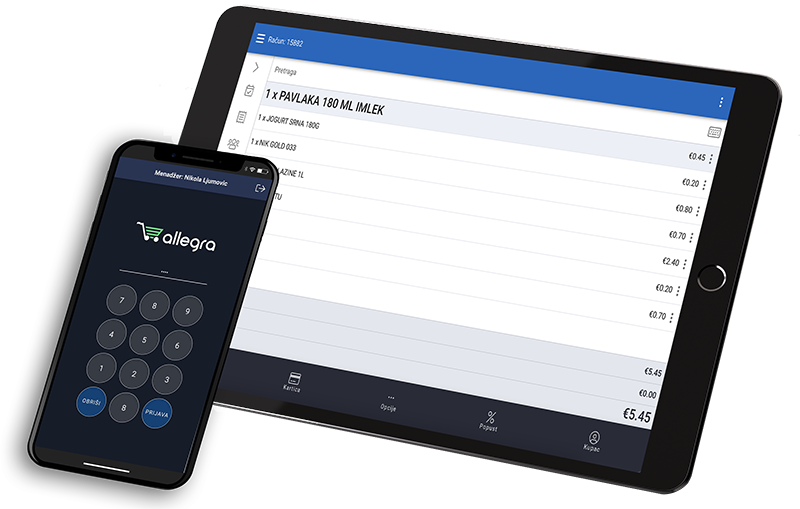 Rešeno bezgotovinsko i gotovinsko plaćanje
Izdavanje fiskalnih računa fizičkim i pravnim licima
Izdavanje gotovinskih računa
Filtracija i pregled svih izdatih računa
Napredni izveštaji statistika
Mogućnost exporta izveštaja
Registar kupaca i dobavljača
Loyalty program, dodeljivanje popusta kupcima
Mogućnost importa i exporta lager liste
Povezivanje programa sa barkod čitačem, termalnim printerom i ladicom za novac
Podesivi težinski bar kodovi (rad sa bilo kojom vagom na tržištu)
Materijalno knjigovodstvo (opciono)
Softver pravljen po meri
Podržava rad sa više maloprodajnih objekata u okviru istog pravnog lica

Neverovatno lak za upotrebu
Intuitivan, brzo "završava posao" i omogućava brzo i efikasno upravljanje kako artiklima i zalihama tako i svim ostalim mogućnostima softvera

Dostupna svuda i uvek
Funkcioniše na Windowsu, Androidu i IOS-u 24 h dnevno, svuda na svetu imate besplatan udaljen pristup vašoj aplikaciji

Pouzdan
Full cloud softver koji obezbeđuje da nikada ne izgubite svoje podatke. Svi podaci su centralizovani u jednoj bazi podataka sa mogućnošću pristupa više korisnika odjednom i sa udaljenih lokacija
Napredni izveštaji
Temeljni i precizni izveštaji koji su potrebni za vođenje posla. Omogućava vođenje precizne evidencije o zalihama, prometu robe, prihodima i rashodima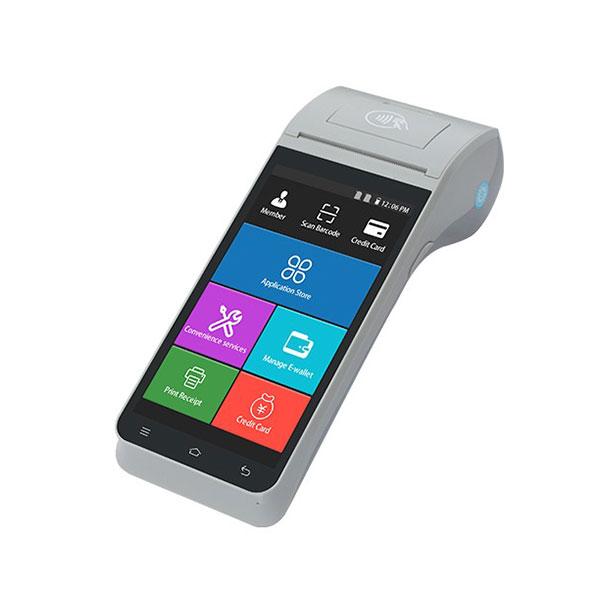 25.000 RSD *
Digitron ist Z91 Pro
Operativni sistem: Android 9., CPU: Quad-Core Processor

RAM:2GB, EMMC: 16GB

LCD: 5,5"; Rezolucija: 720×1280

Komunikacija: 4G/3G/2G/Hot spot/Bluetooth/WiFi(2.4GHz&5GHz); Ugrađen GPS

USB: Type C USB(OTG), Mini USB serial port

Kamera: 5 MP kamera na poleđini sa LED svetlom; Podržano 1D/2D skeniranje

SIM ×2; SD×1(support SD 3.0, up to 128GB)

Kapacitivni touch screen, podržava elektronski potpis

Printer: 70mm/s termalni printer, podržana širina papira za štampu 58mm, prečnik rolne 40mm

NFC: podržava ISO/IEC 14443 A&B, Mifare, felica card, conform to EMV/PBOC PayPass standard (opciono)

Ugrađen GPS

Litijum baterija 5600mAh
---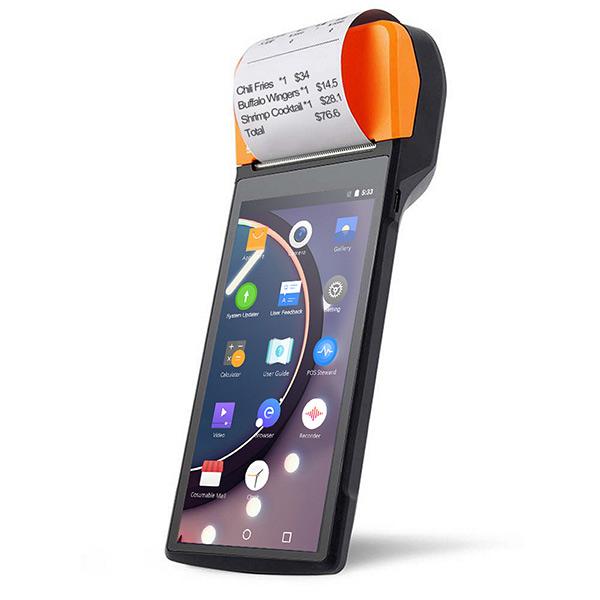 26.500 RSD *
Digitron ist V2s Pro
Operativni sistem: Android 11 i Sunmi OS

Procesor: Quad-Core 2.0 GHz

Displej: 5.5″HD+,1440×720, 18:9 IPS

Komunikacija: 4G/3G/2G

Wi-Fi: 2.4G/5; IEEE 802.11 a/b/g/n/ac

Bluetooth: podržan, 2.1/3.0/4.2 Support BLE

GPS, AGPS

Baterija: 7.7V/3500mA,h(odgovara 3.85V/7000mAh)

Drop Test: 1.2m

Kamera:na poleđini, 5.0MP Auto Focus, Flash LED, podržava 1D/2D

Memorija: 2GB RAM+16GOM

SIM & MicroSD: Nano SIM *2, MicroSD *1

Podržani: Type-C, Support OTG, Support 3.5mm, earphone jack
---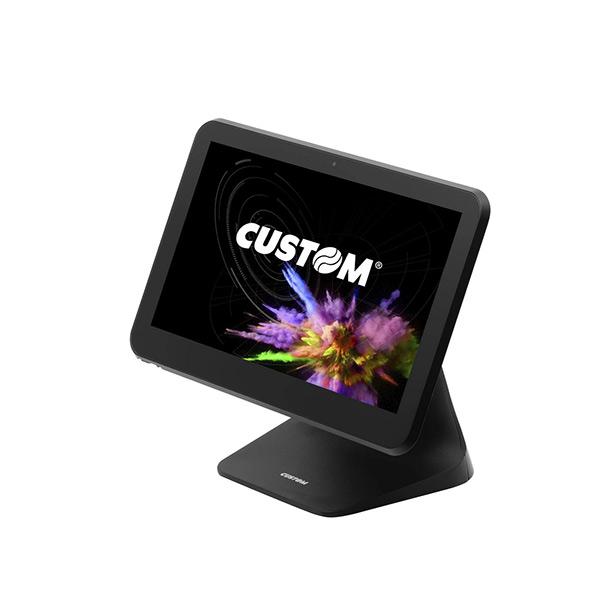 95.000 RSD *
POS Display Custom Silk 15"
Procesor: Intel Celeron Bay Trail J1900

RAM: 4 GB,

Hard Disk: SSD 64 GB

Displej 15″ TFT LED, 4:3

Rezolucija: 1024×768,

Osvetljenje: 350-400cd/m2

Touch screen: True Flat Projected capacitive

Operativni sistem: Windows IOT

5×USB Ports 2.0; 1×USB Port 3.0; 2×RS232 Port DB9; 1×LAN Port; 1×kasa (RJ11); 1DC input/output (DC 12V); 1×VGA and Audio In/Out

Interni zvučnik
---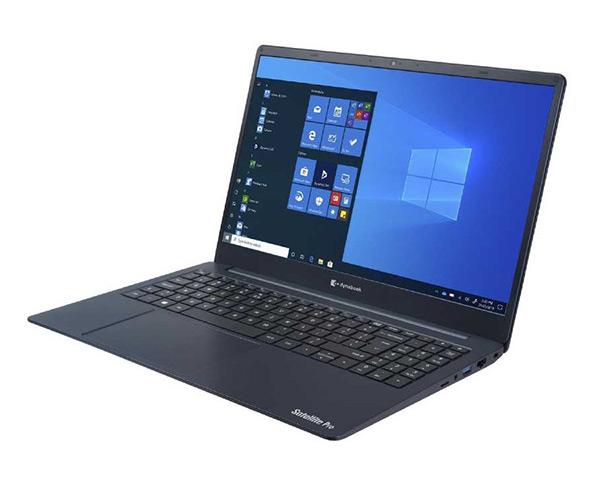 66.000 RSD *
Dynabook Satelite Pro C50J
Intel Core i3 11th Generation

DDR4 3200 8GB,

M.2 256G SSD

15.6″ FHD 250 nit non-glare (n), shared graphics, No ODD, 0.9M HD Camera w/ MICx2

Bluetooth, Non-Intel 11ac+agn (1×1)

No OS, Black, Black,

Lithium Polymer – 2-cell – 45.6 Wh
---
* Sve navedene cene su bez uračunatog PDV a
Zainteresovani ste za uređaje za E-Fiskalizaciju
iz naše ponude?
​